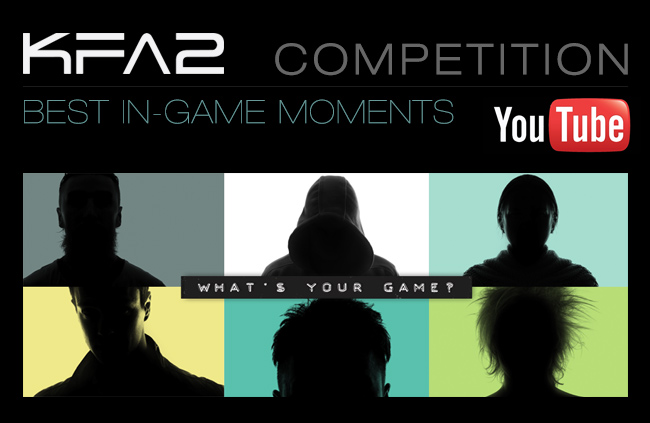 40 SECOND SUBMISSIONS OF YOUR BEST IN-GAME MOMENTS
We are looking to see 40 second submissions of the best in-game moments.These can either be mash-up's, pro gaming comps, any games that you have played in the past few years or that is worth being a part of your compilations.
Submissions can incorporate music, voice over, visual mixing, animation, twitch footage etc
... the list is endless.
All clips must be in-game footage, no game trailer footage can be submitted.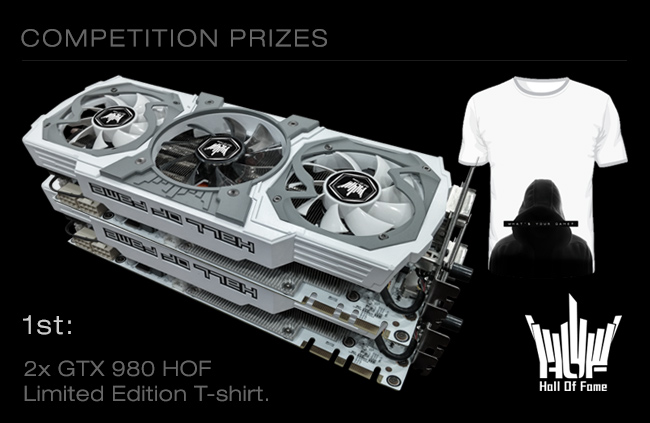 1st.
2x GTX 980 HOF
Limited Edition T-shirt
2nd.
GTX 970 HOF
Limited Edition T-shirt
3rd.
GTX 980 SOC
Limited Edition T-shirt
COMPETITION RULES


Max 40 second film - Anything goes bar any criminal activity, violence, pornography, bad language etc.
Keep it clean and creative.
Film to be hosted on YouTube and Titled "What's Your Game?"
To submit your entry, please email your YouTube link to geforceculture@kfa2.com - making sure to include your contact details (full name & email address).
Competition submission dates. April 01 - April 30, 2015
Submissions will be reviewed by the judging panel with in the first week of May, 2015 and a list of winners published May 8th, 2015.